What are Item Specifics?
Item specifics are details about an item being sold, such as brand, type, size, colour, and style. These details appear at the top of the eBay listing description, in a consistent format, making it easy for buyers to locate the facts about a product.
How can I add Item Specifics to my product(s)?
You can easily add Item Specifics to your products by going to the Products page and simply clicking on the IS button on the right, next to the product that you wish to change.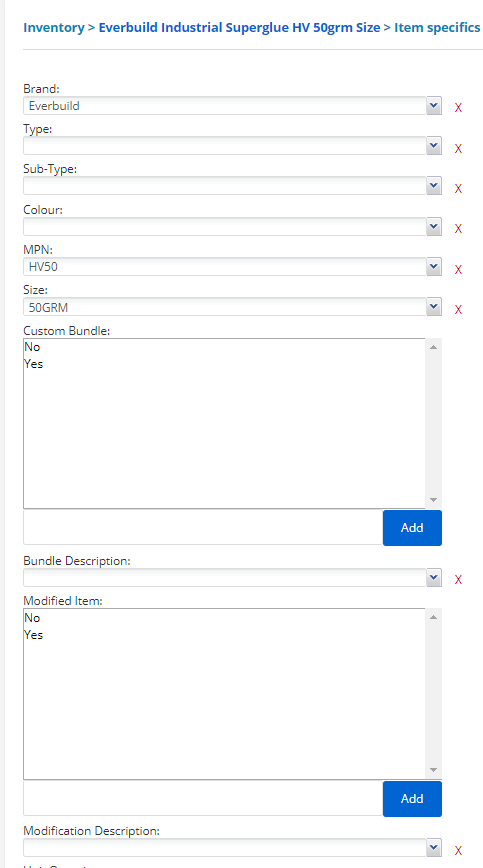 On the Item Specifics page you'll find some predetermined fields that need to be filled in, such as Brand or MPN. Additionally, some extra fields will be added in as well, based on the eBay category of the product that you're editing.
You can also add custom item specifics, by scrolling down to the bottom of the page. Simple type in the Item Specific that you would like to add, and click on the blue Add button.
Please note:
Once you're done adding your item specifics, do not forget to click Save on the bottom of the page, and as always, revise your product(s) with the "Everything else" option.