After you filled in the different details of your product, you can add some Item Specifics as well. You can do this by clicking on the 
IS 
button on the same line as the product.


Once you are in the Item specifics page you can:
add values to the eBay defined specifics
create new fields for your own, custom specifics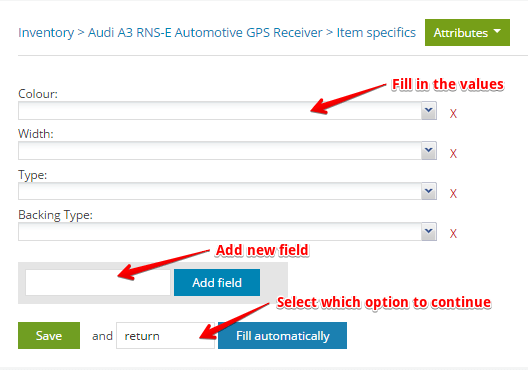 When you're done, click on the drop-down right next to the Save button to choose what to do next, and press Save. You can choose to post the item live or add/edit Variations in case you have.