How to assign your new design to your products
Congratulations! You have created a new design, and now it's time to show it on eBay!
Now all you have to do is hover over the Listings tab and click on Listing Templates.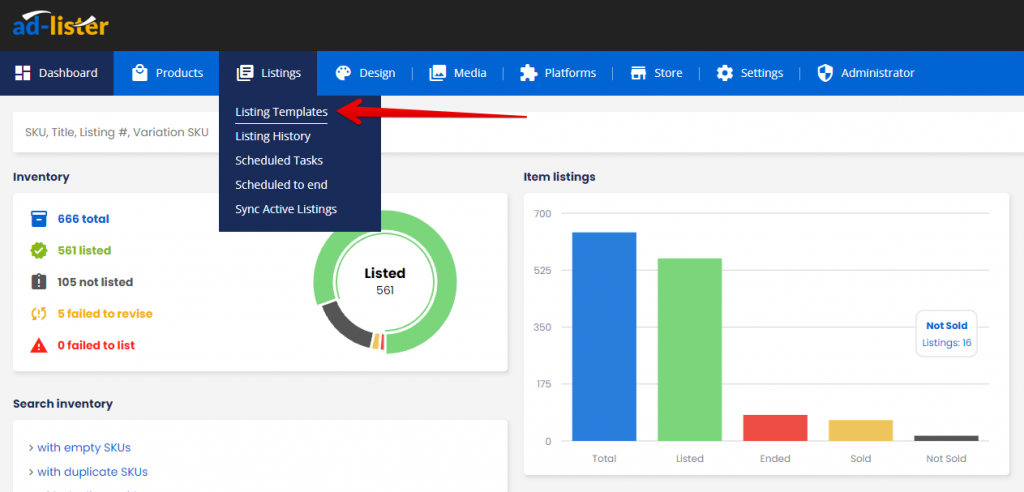 Select the listing template which contains the set of products for which you wish to refresh the design and click on Edit on the right side of the listing template: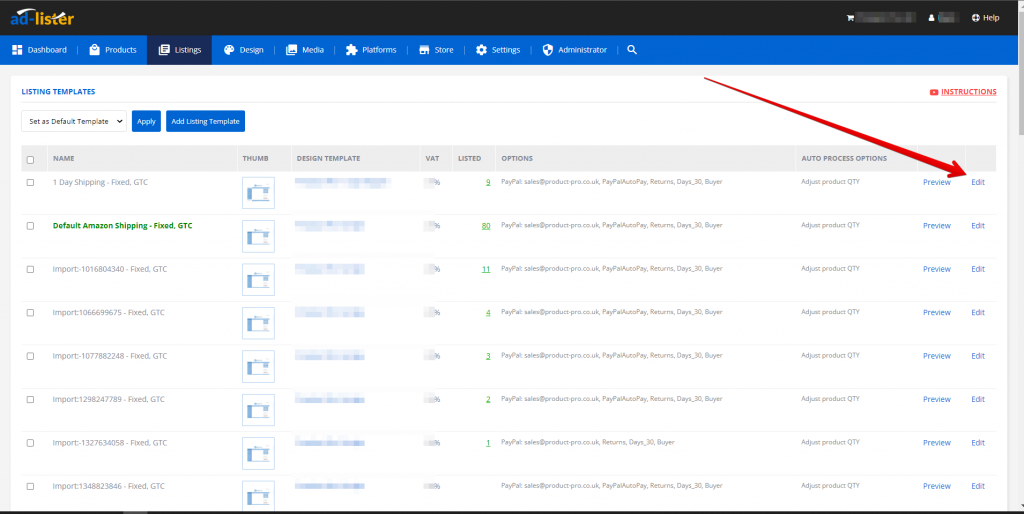 Select the new design from the Design Template dropdown on the top right side of the page.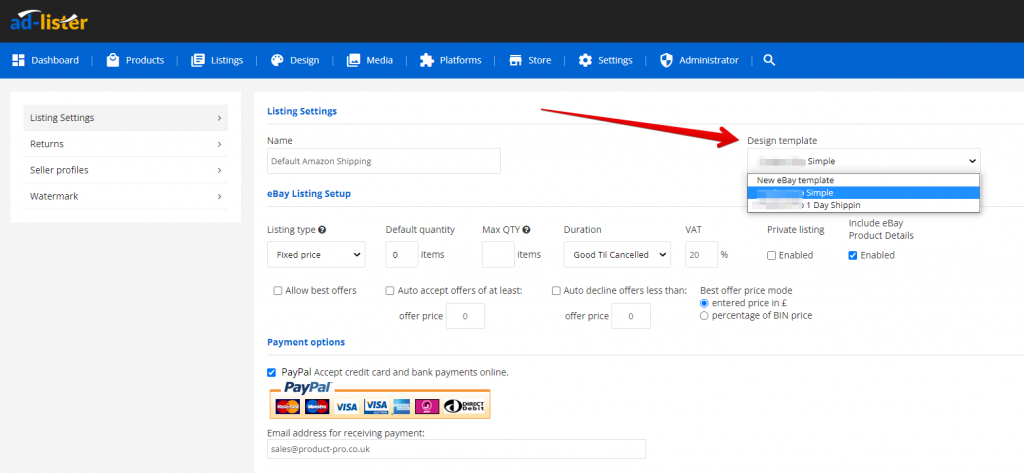 Save it at the bottom of the page and revise the products with the Description/Listing Design option.
To revise the items, head back to the Listing Template section and click on the number of products in the Listed row. Highlight them all, click on the Actions dropdown and select Revise.
You can also revise the products directly from the products page. Highlight the items, click on the eBay dropdown, select revise and choose the Description/Listing Design option.