How to save even more time with Automated Data Feeds?
By connecting Ad-Lister to your suppliers' FTP server, we can import all the products and product information that you need.
This means that once the connection is set up, you can subscribe to certain items within the suppliers' database and Ad-Lister will create the products for you.
Once the products are in Ad-Lister, they will be automatically kept up to date – meaning that if the supplier makes any changes to the items on their end, Ad-Lister will update the items and apply the changes to the live listings.
When setting up the Data feed, you can select what information you'd like Ad-Lister to constantly update :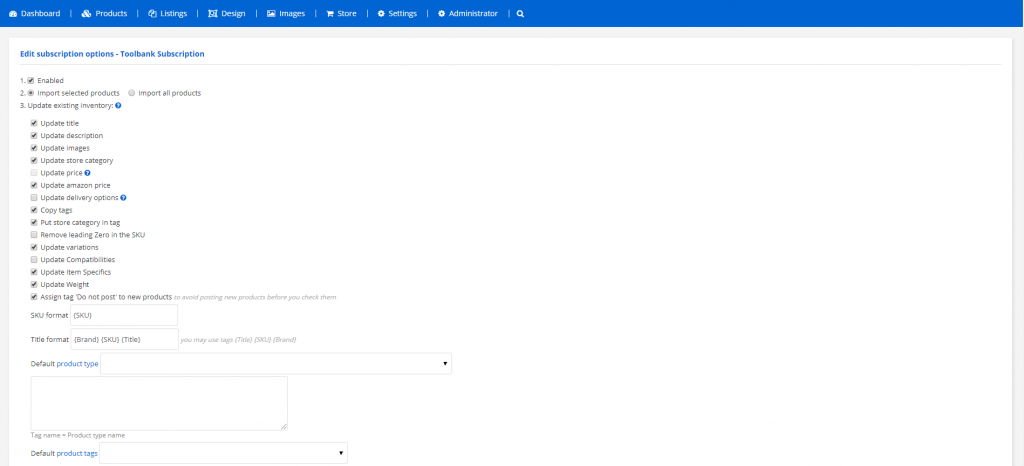 Ad-Lister also allows you to set up different price markup rules for your connected platforms and to set up the shipping options for your products on eBay.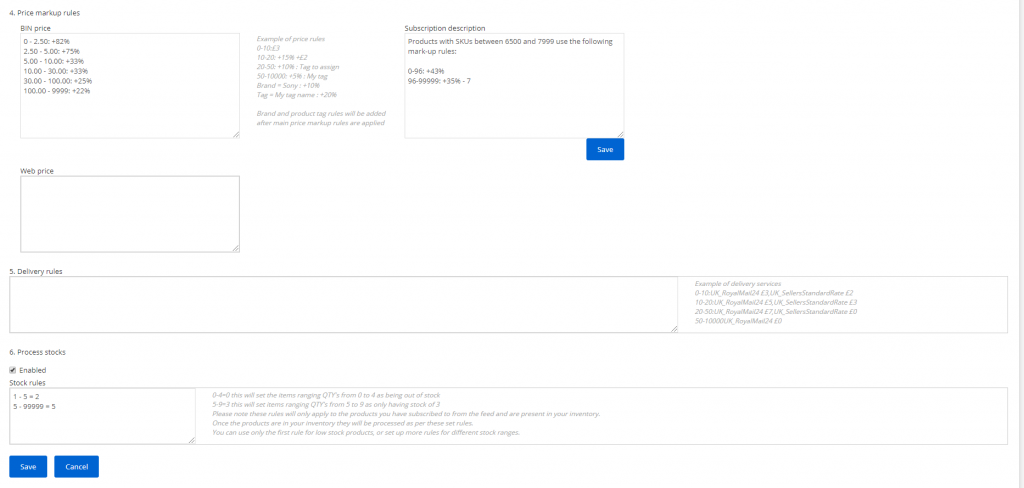 Once you have configured the feed settings, all you have to do is to subscribe to the products from the feed.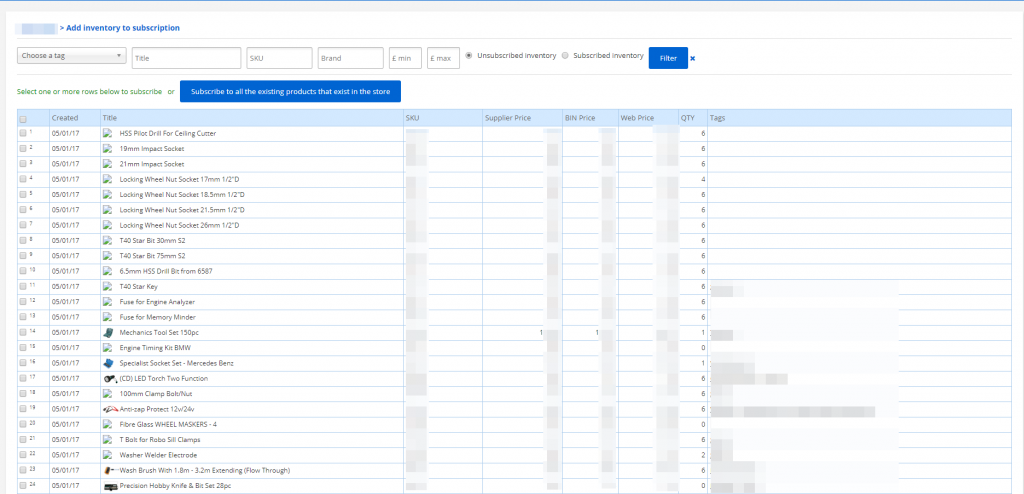 After you have selected the products which you would like to have in your inventory, you can simply click on Subscribe to Selected (this button will appear once you've selected an item) and Ad-Lister will start populating your products page with the selected items. From there you can choose to modify the item titles, descriptions to your liking. Once that is done, you can just simply post the items to the desired platforms.
Please note that the Data Feed Automation involves custom work and comes with an extra cost.
For more information, please contact us on (0)121 285 1052