How can I change my Ad-Lister password?
Once you're logged in, all you have to do is click on your user name on the top right-hand side corner in Ad-Lister, as such:

Now enter your new password, enter again in the confirmation field, then simply click on "Change password".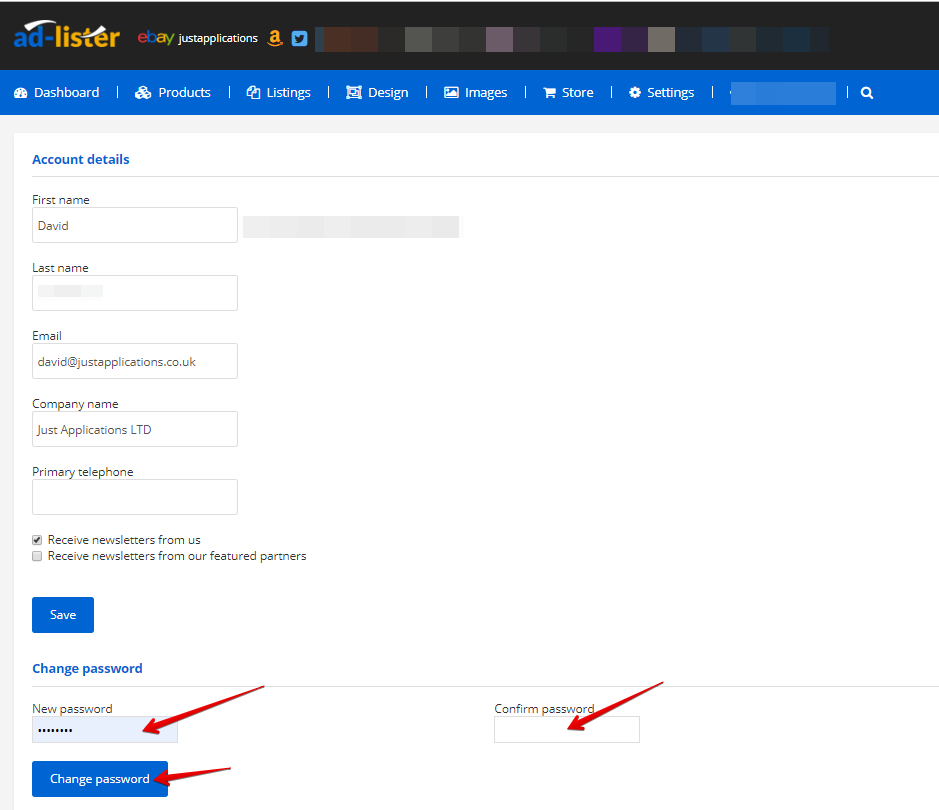 And you're done. Your password has been changed.