How can I create new products from a .csv spreadsheet?
You can create new products by uploading a .csv spreadsheet into Ad-Lister. This is by far the fastest way of creating new products.
In case you need an example of how the spreadsheet should look like, please click here to download an example.
1) Once you have your new .csv spreadsheet ready, hover over the Products tab and click on Product upload.
2) Choose your file and upload it.
3) Make sure you select "Import new inventory" rather than "Update existing inventory", then simply click "Update inventory", as shown here: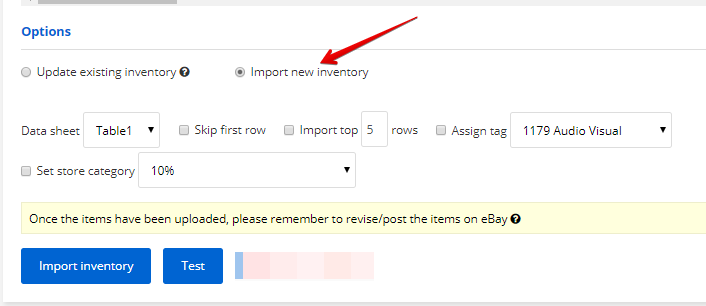 And your newly created products should be on the Products page.