Why would you need an eBay listing template?
It is a proven fact that the more a potential customer trusts an online vendor, the better the chances are of a successful sale. This is why it is important to have a listing template design applied to your eBay listings. An eBay listing template can make the difference between a sale and a bounce,  hence the importance of an attractive and professional design.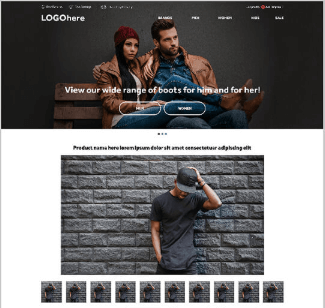 We offer our customers a FREE eBay listing template builder which they can use to customize the look of their listings. Within the eBay listing template builder, you will have access to:
change the layout and background of the page
add your own logo and custom pages
add a slideshow and attaching your own images to it
change the fonts and colours of titles, buttons, tags, texts, and headers
control over your category list
control over your Best Sellers
a fully mobile responsive design
Cross-promotional widgets
When we were developing the eBay listing template builder, we had future-proofing in mind and we knew that mobile was the future. This means that every time you create a design, you will get a fully mobile responsive listing template out of the box, which you can then apply to your live eBay listings with a couple of clicks.
We have tried making the eBay listing template creation as seamless and easy as possible, that's why we thought that a drag and drop builder would be ideal.
Once you have subscribed to a trial, you will have access to our free eBay template builder. To access the builder you have to follow these few steps:
Hover your mouse pointer over "Design" on the Top menu

Click on Listing Template builder in the drop-down

Find  a pre-designed listing template which you would like to customize

Hover the mouse over the template and click on Edit
Using the eBay listing template builder
Setting up the template
Once you have clicked on the Edit button, you will be taken to a new page – which is the template builder itself.
The first step would be to give your new template design a name and to make a couple of tweaks to the template before you start editing – you can do all this by clicking on the "Setting" option located on the top left part of the builder.

Adding Design Elements
Once you are within the template builder, you will be able to just simply Add/Drag and Drop design elements such as Text boxes, Headings, Images, Spacers, Buttons etc.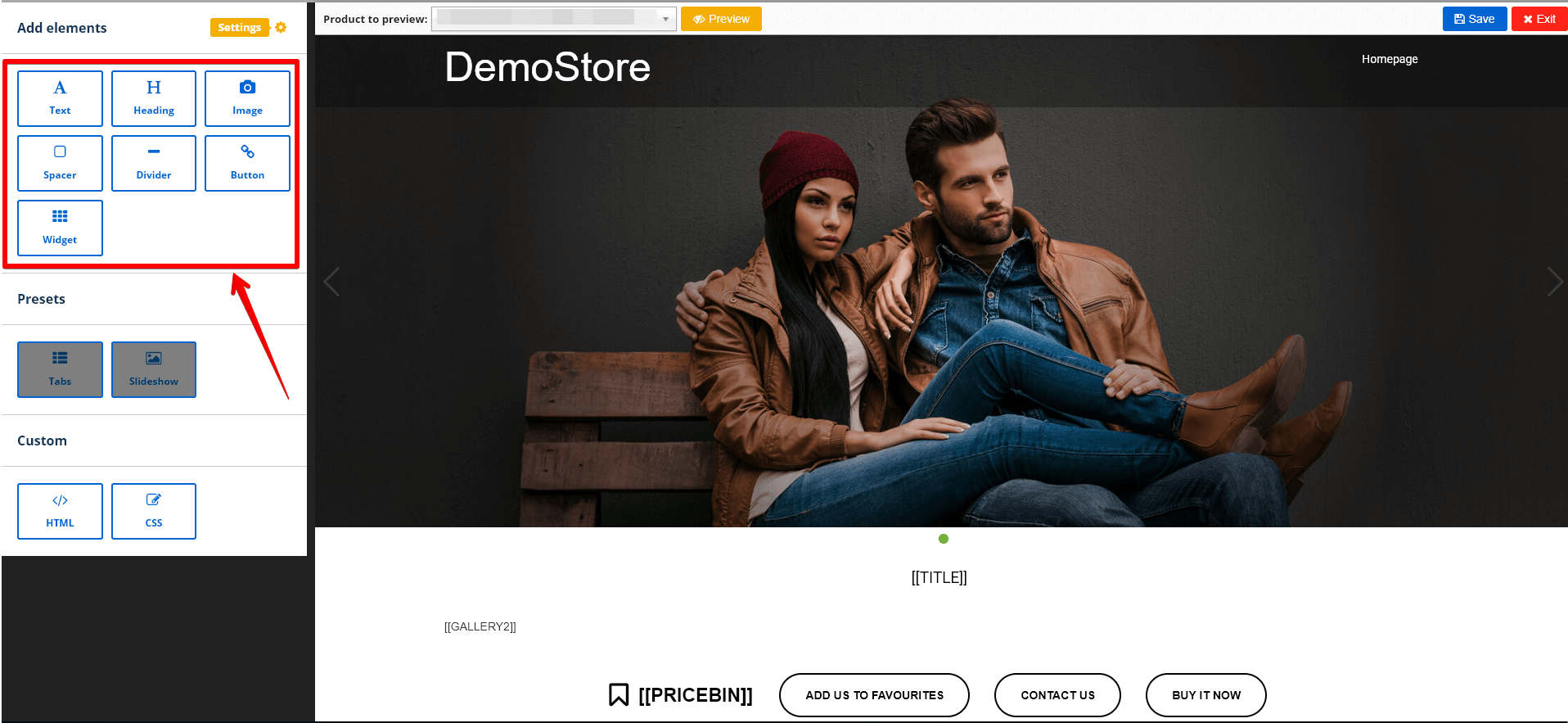 Customizing Design Elements
You can customize the different design element by hovering over them and just simply clicking on the Green Pencil on the corner of each element – this will open a side menu ( on the left-hand side) and it will show you the configurable options – such as Fonts, Background Colour, Text Colour, etc.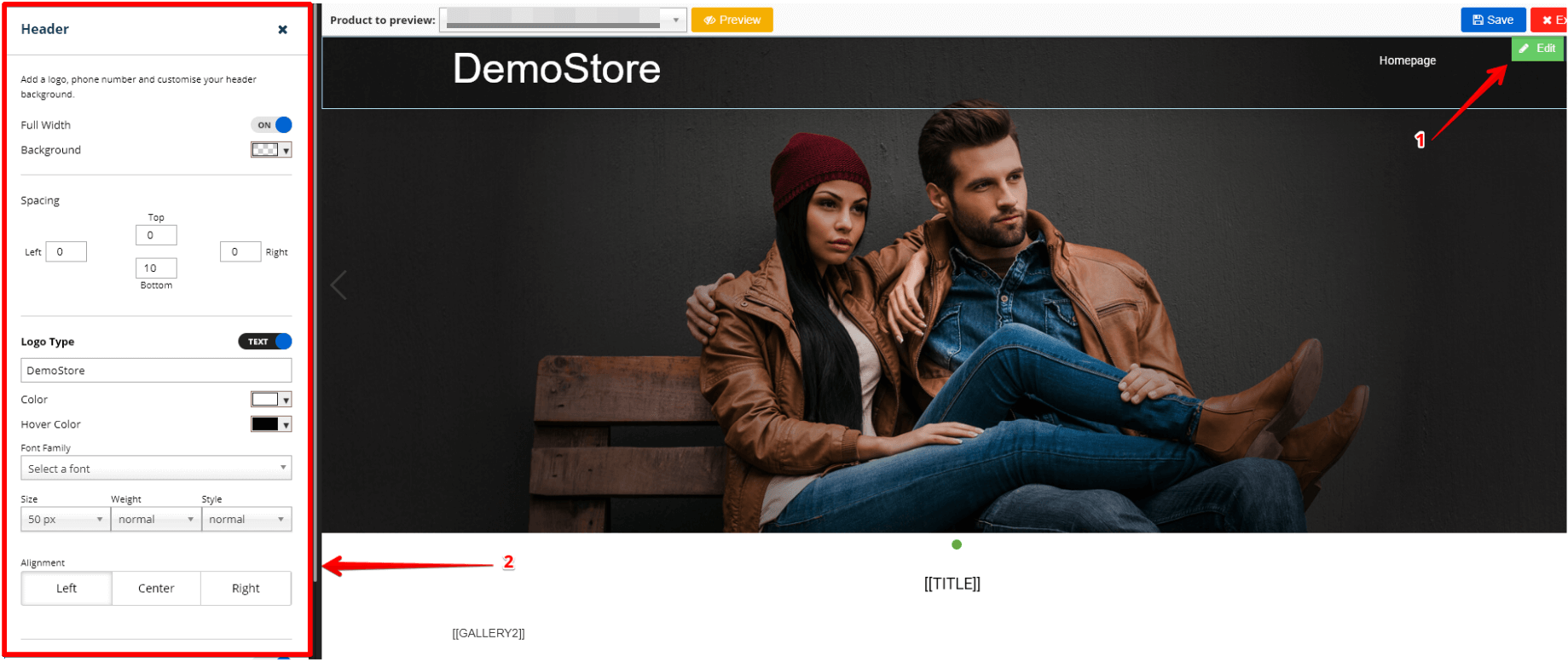 All of the elements of the Listing Template are editable, this means that you can customize the template as you wish.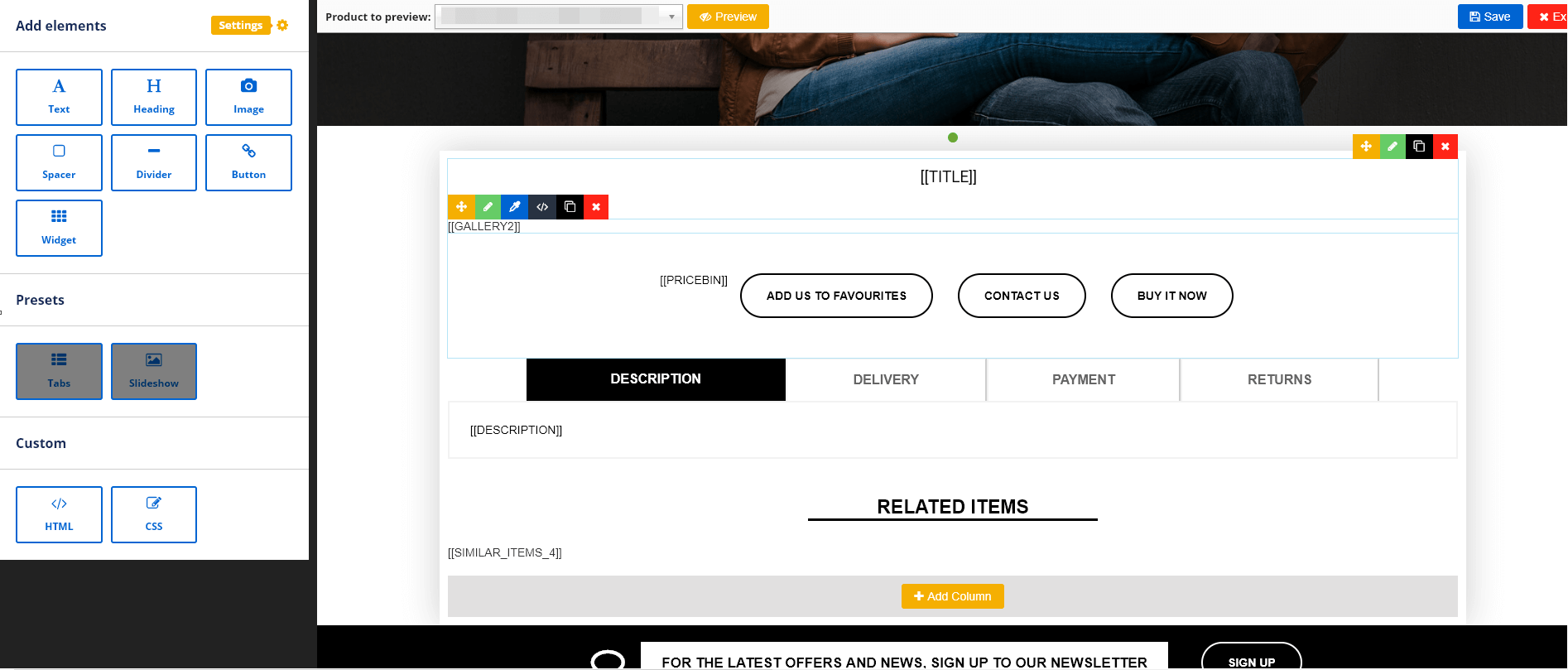 Preview your listing template design
Once you are done with editing the template and you're curious about how it would look on a live listing, you can click on the Preview button on the top of the page.
In Preview mode, you will be able to see how the design looks on different screen sizes, such as Desktop, Tablet, and Mobile.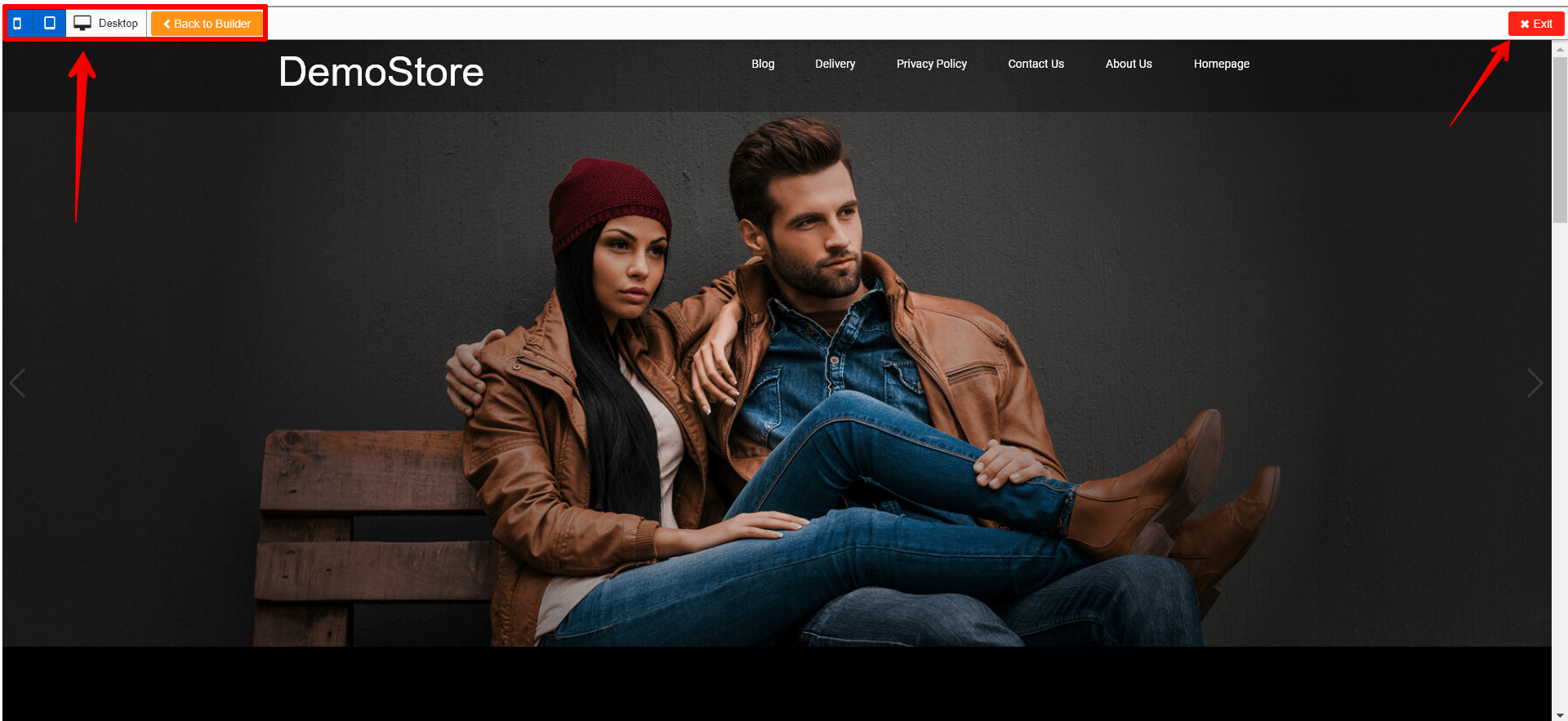 Once you are satisfied with how the design turned out, you can simply save the design by clicking on the Save button located on the top right corner of the screen and then you can just exit the builder.
That was easy! You've just created an eBay listing template design within minutes!
Now all you have to do is to Apply the design to your existing listings. For this, you will have to  Create or Edit a listing template and assign the Design to the listing template – Find out how
Once you have added the Design to a Listing template, all you have to do is to Revise the item – Find out how
Having a listing template design applied to your listings increases buyer confidence – which then turns into an increase in sales – Who wouldn't want that?
However, if you decide that you want to have a more dynamic, professional and custom made design created to fit your needs, don't hesitate to contact us!
You can reach us at  0121 285 1052