Can you list products on to your WooCommerce website using Ad-Lister?
The short answer is yes.
Even though Ad-Lister was first developed as a tool to help eBay sellers manage their listings, over the years it has evolved to become a versatile listing tool, capable of listing on Amazon, Magento, WooCommerce, Shopify, BigCommerce, and many other platforms.
This feature comes fully integrated into Ad-Lister and it was specially developed to make running your online business easier, faster, and a lot simpler.
This add-on eliminates the need to hire any additional personnel to take care of your WooCommerce website, it's is fully integrated with our software, meaning that you can list products on WooCommerce in parallel with listing on your other platforms.
How to use the Ad-Lister add-on?
Once you have signed up for Ad-Lister, it only takes a couple of steps to list your existing inventory on to your WooCommerce platform:
First, you will have to fill out the WooCommerce platform specific fields – you can leave them blank if you would like to list the products using the shared values

The second step would be selecting the products which you would like to list on to your WooCommerce website and going to the Platform Actions drop-down and selecting the Post to WooCommerce option.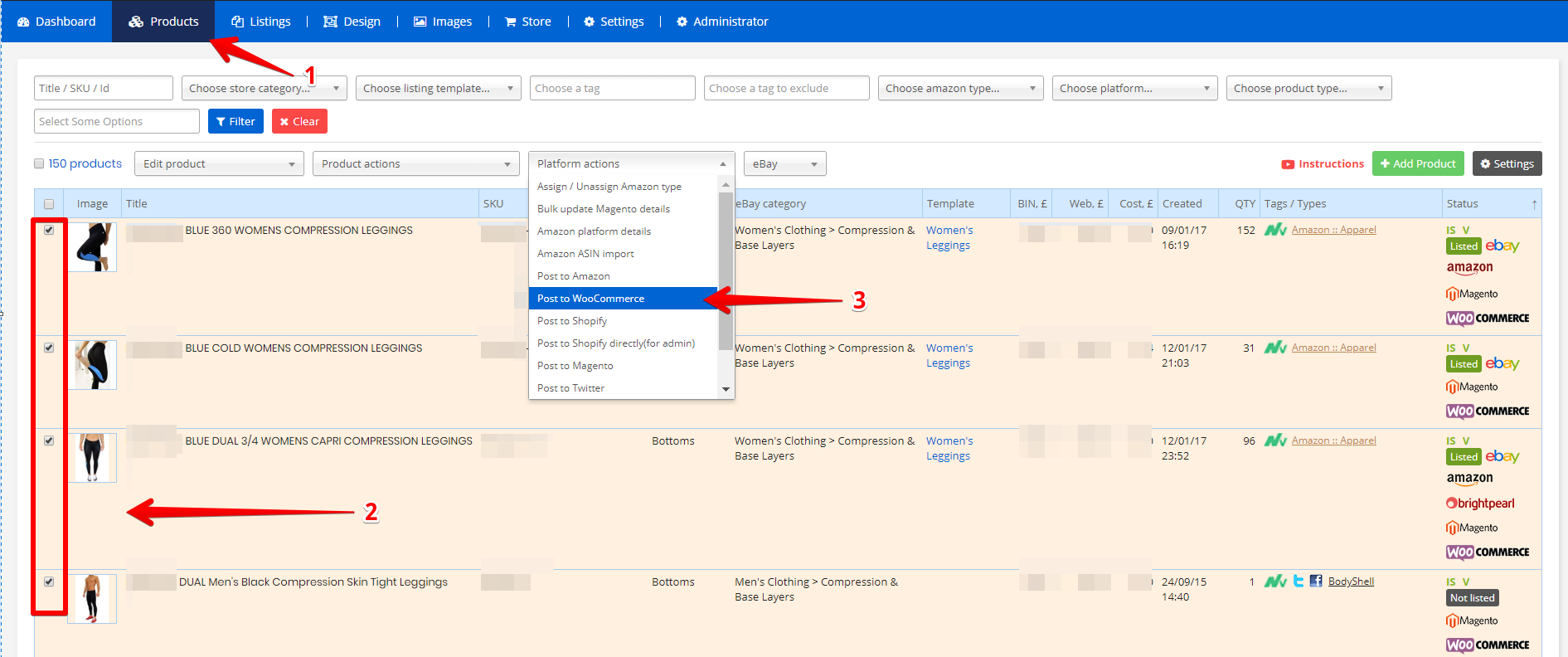 Once you have clicked on the Post to WooCommerce option, you will be taken to a different screen where you will have to select which options you would like to post on to your website.

After selecting the product details and categories, you can press Post to list the selected products to your website.
When can I start listing products on WooCommerce?
To start listing products on WooCommerce you would need to connect your WooCommerce platform to your Ad-Lister account and to map all of your products accordingly.  The whole process should not take more than 10 minutes of your time.
If you are having difficulties connecting your WooCommerce feature, please contact us on 0121 285 1052 and one of our support staff will be glad to help you out with further information.
Do I need to create separate products that will be listed on WooCommerce?
No! You can use your existing products to list on WooCommerce– that's the beauty of it.