What are listing templates?
Listing templates are profiles that store vital predetermined information, such as duration, design template, type of listing, return options, etc.
Each product has to have a listing template assigned to it. But what happens if you've assigned a product to a listing template, but you decide to assign it to a different template later on?
How to reassign listing templates?
First of all, you would have to go to the Listings page, and from there, you would have to select which products to change, by simply ticking the box next to it.
After that, click the Actions tab at the top of the table and click "Re-assign Listing Template", as such: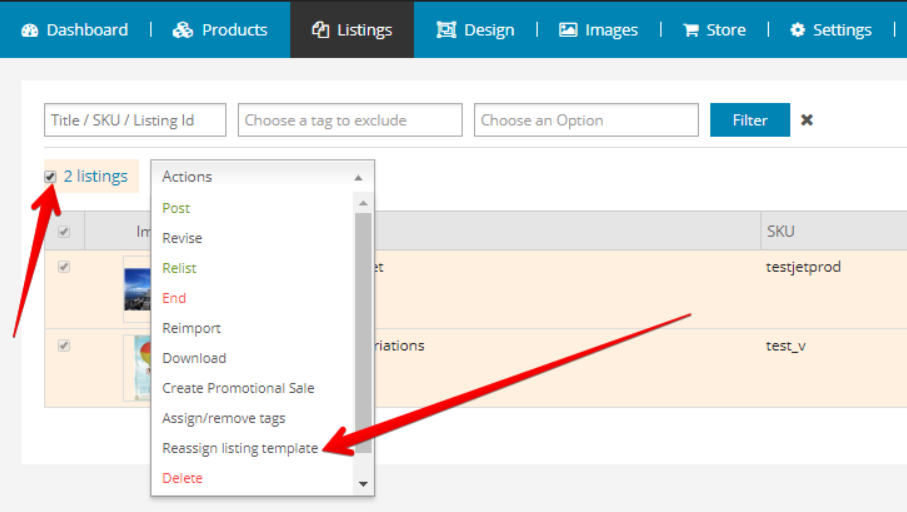 Now you get to choose which listing template you would like to assign to the selected product(s).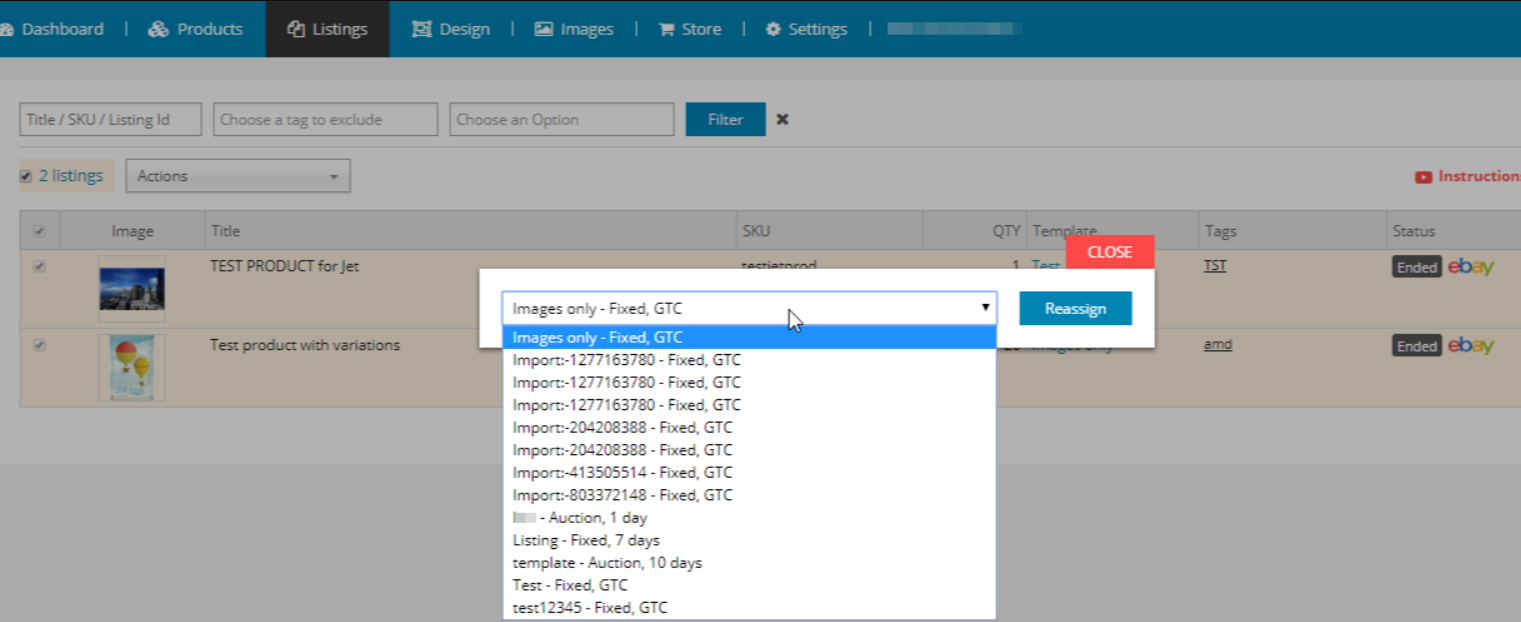 Please note that you cannot change the duration of a live listing on eBay, so you will not be able to reassign a listing template if the item is live and the duration is different from the current one.
Also, it is important to remember to revise the product after you re-assign a listing template.