If you want to change the listing template to which your items are assigned, please follow these simple steps:
Go to the Listings page.
Filter for the listings you want to update, then select them on the left.
Once done, click the Actions tab at the top of the table and click "Re-assign Listing Template"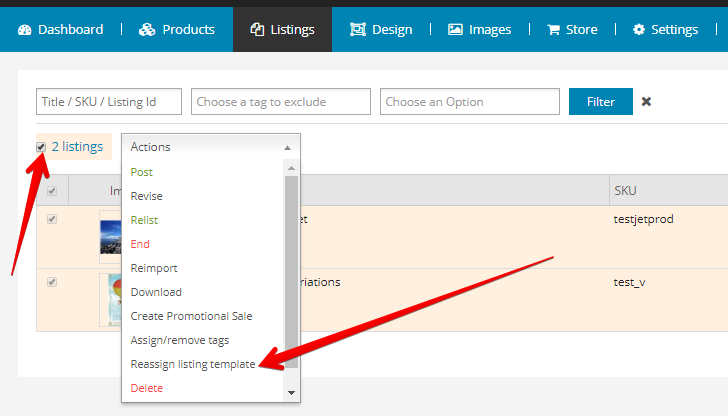 You will see a box appearing with a drop down list to choose your template from.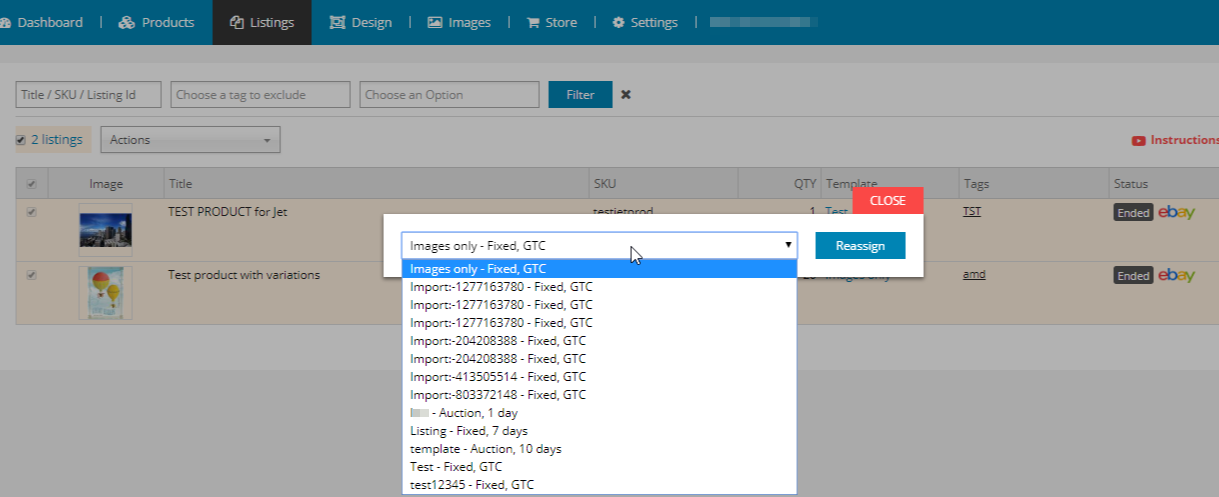 Please note that you cannot change the duration of a live listing on eBay, so you will not be able to re-assign a listing template if the item is live and the duration is different from the current one.