To set the Seller profiles or Business policies to your items, you need to go to Listings / Listing templates

Edit the template of your choice and Scroll to the middle of the page to the section called Seller Profiles.
You can select from the previously created Payment, Returns and Shipping profiles by choosing them from the dropdown list.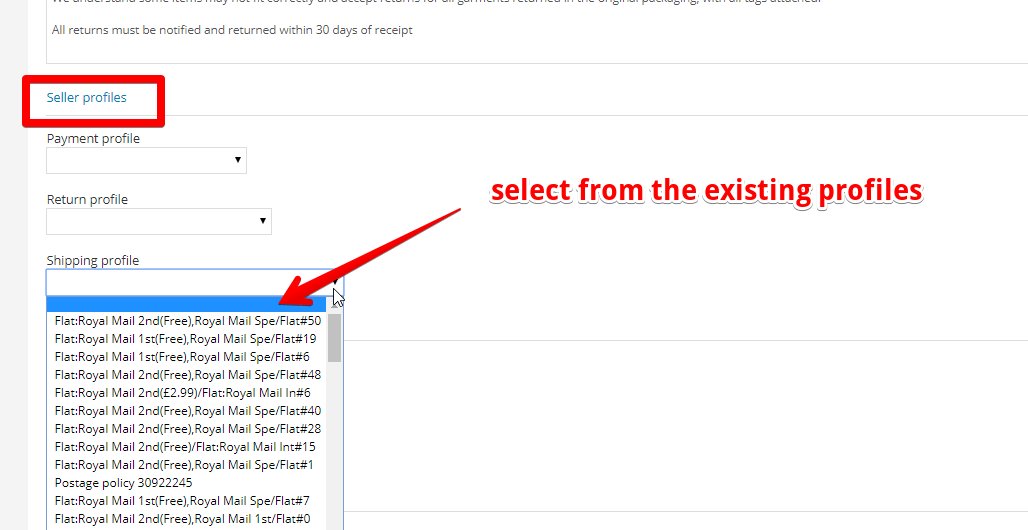 Please remember that you either need to set up all three of them, or none of them for the items to process successfully on eBay. If no profiles are set up, the pre-set Payments and Returns option will be used from the listing template and the shipping options set on the item.
After saving, revise the current listings to get updated. New items will automatically use these profiles.