How to add widgets to your dashboard
The dashboard gives you an overview of your Ad-Lister account and it is made up of multiple widgets.
You can add widgets to your Dashboard by clicking the Add Widgets button on the top right-hand side of the Dashboard.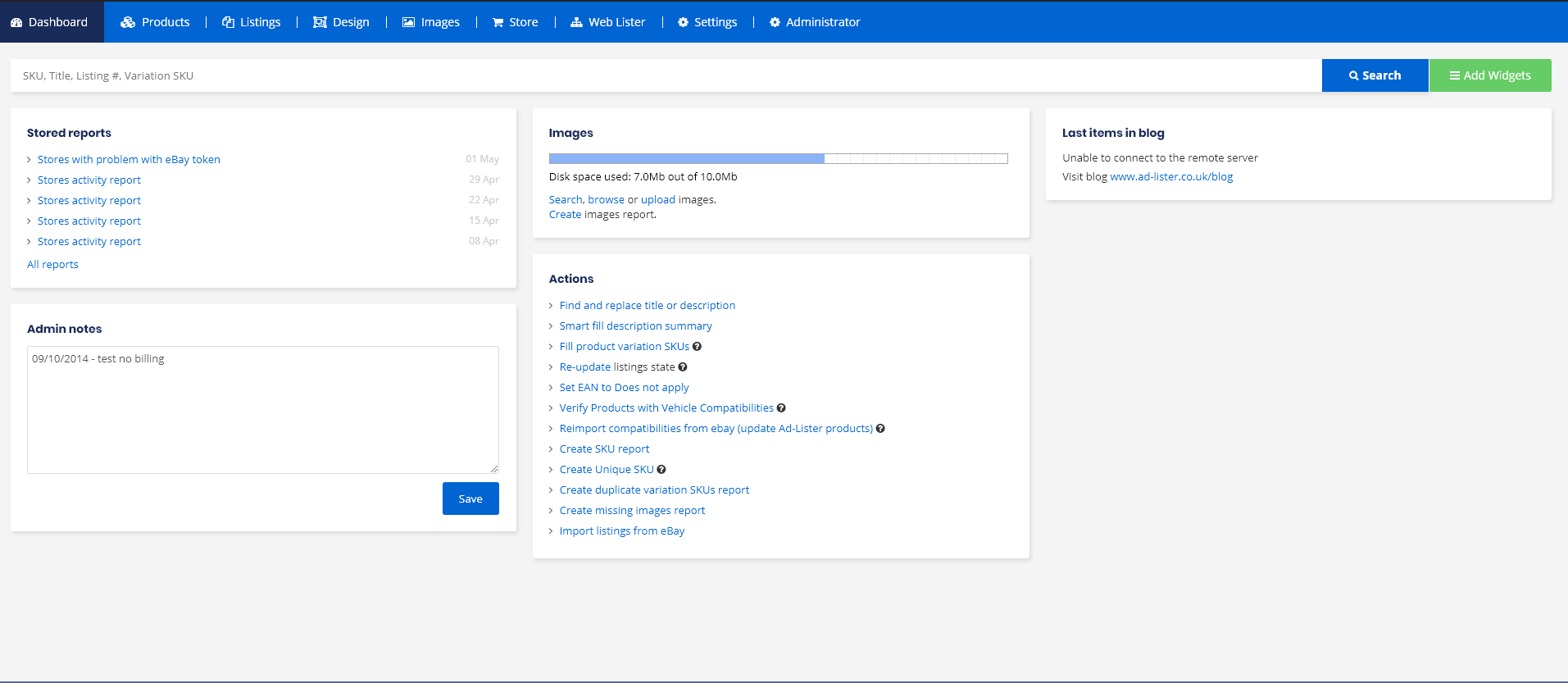 You can also remove widgets by clicking on the X on the top right corner of the Widget. You can always bring back the widgets that you have removed from the Dashboard by using the Add Widgets button.

Why are widgets useful?
The widgets provide you with useful information such as your inventory listing state and history, your license statuses or information regarding products that have low stocks.  You can also run predefined reports and custom searches.
You can watch the full video about widgets and how to use them on your Dashboard here: