Nventree is most effective when all of your sales channels are connected to it, allowing you to manage all of your stock levels and orders form one easy-to-use interface. Our software allows you to use a simplified workflow that streamlines the whole fulfilment process.
Once set up, Nventree will automatically download all of your orders, offering a quick overview of your business's performance. You can view all of your order by simply clicking on the Orders tab on the main menu.
Printing invoices and courier labels is easy with Nventree.
We have direct integrations with the leading courier companies including DHL, Hermes, DPD, DPD Local, Royal Mail, and many more.
One-click print allows you to create the courier label and then print this to the attached thermal printer eliminating copy & paste.
You can also quickly print invoices with only a couple of clicks- saving you even more time when managing orders.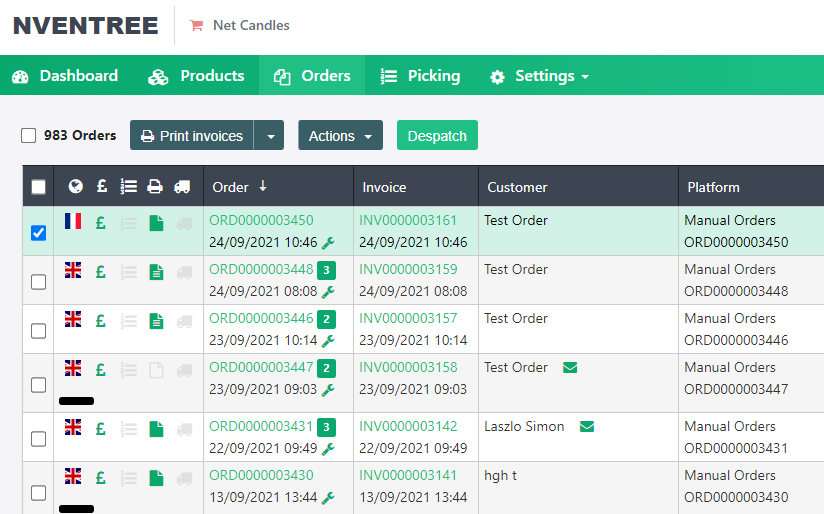 Separate logins for every staff member enhances security eliminating the need to have any of the integrated sales channel logins.
Your team can either use the online interface or the mobile tablet app that is connected to the localised printer allowing for multiple dispatch stations.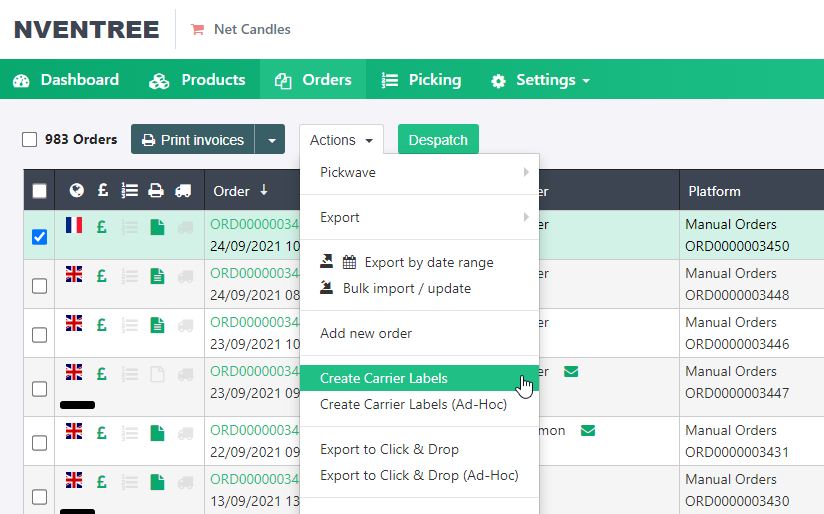 Printing your courier labels is easily achieved with direct integration to the leading couriers.
Nventree supports a wide range of printers, we recommend using a laser printer for your invoices and a thermal printer for courier labels.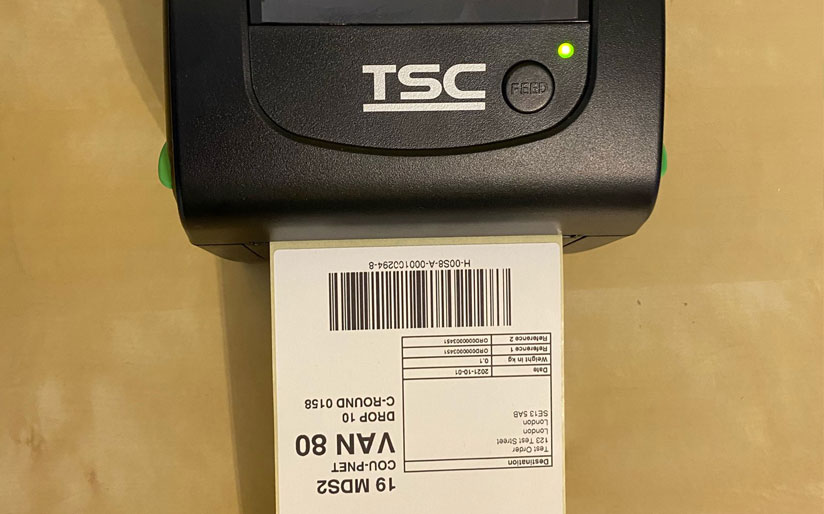 Dedicated Despatch app
We also have a dedicated Despatch app that helps improving the workflow at your picking and packing stations – using our quick dispatch tablet app you can save time when compared to traditional methods of dispatching orders.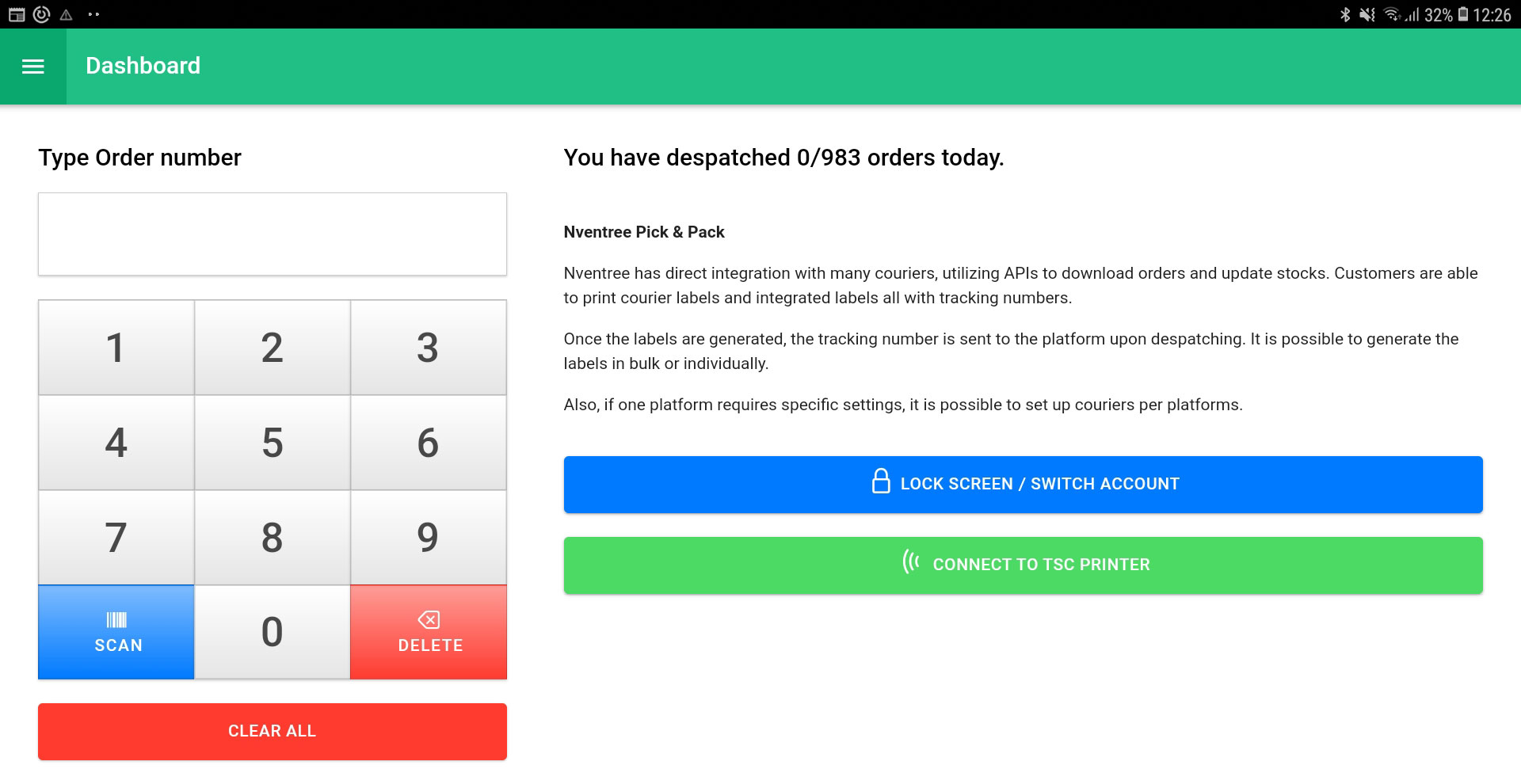 Have a look at our tablet app in action