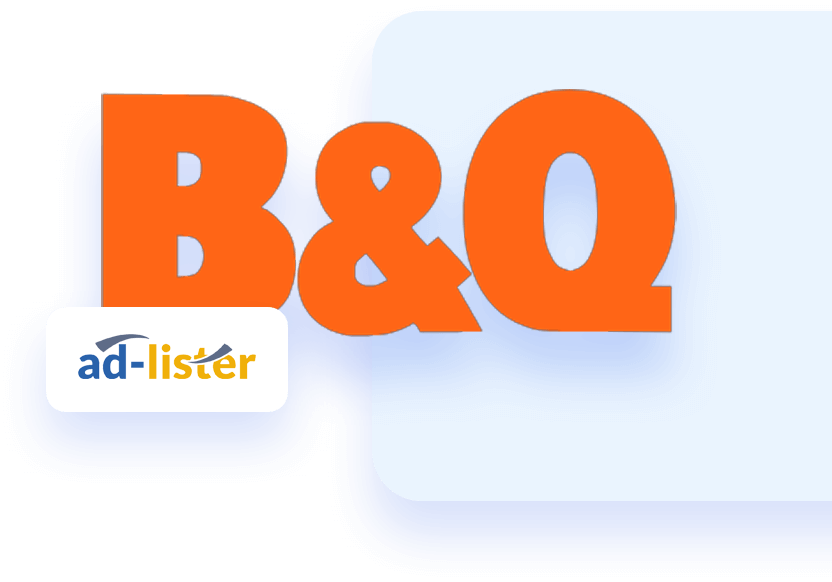 Start selling on B&Q using Ad-Lister
Take the leap and start selling on B&Q today! With online shopping becoming more popular than ever, it's the perfect moment to grow your business and reach more customers.
Get in Touch
List your products on B&Q with Ad - Lister
No matter if you are a small or medium sized business, you should consider applying to sell on B&Q to increase your brand exposure and connect with a wider audience.
Ideal for businesses that sell:
DIY products
Lighting and Electrical

Painting & Decorating supplies

Furniture

Building & Hardware

Garden products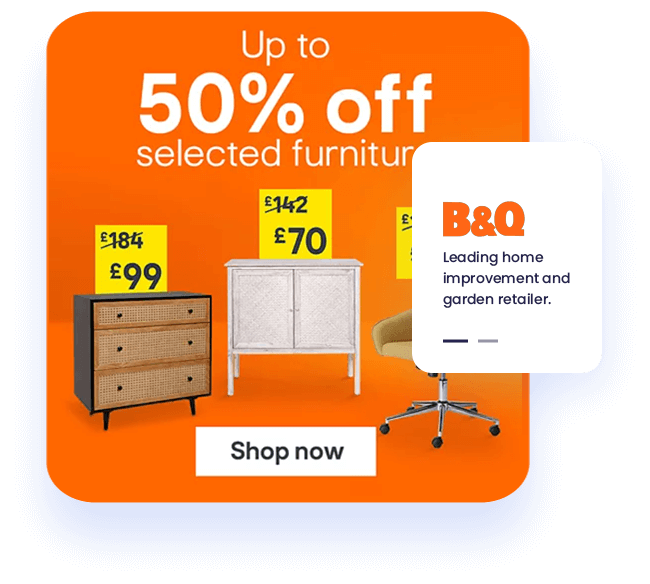 Why choose B&Q?
Customer Reach: B&Q
Is one of the UK's leading home improvement and garden living retailers, attracting millions of customers each year.
Brand reputation
Associating your products with a well-know and trusted platform like B&Q adds credibility and can greatly enhance customer trust in your offerings.
Broad Product Categories
B&Q's wide-ranging product categories mean you have the flexibility to showcase diverse products, catering to numerous customer needs.
Exclusivity
Unlike overcrowded marketplaces, B&Q allows your products a better chance to stand out, giving you a competitive edge.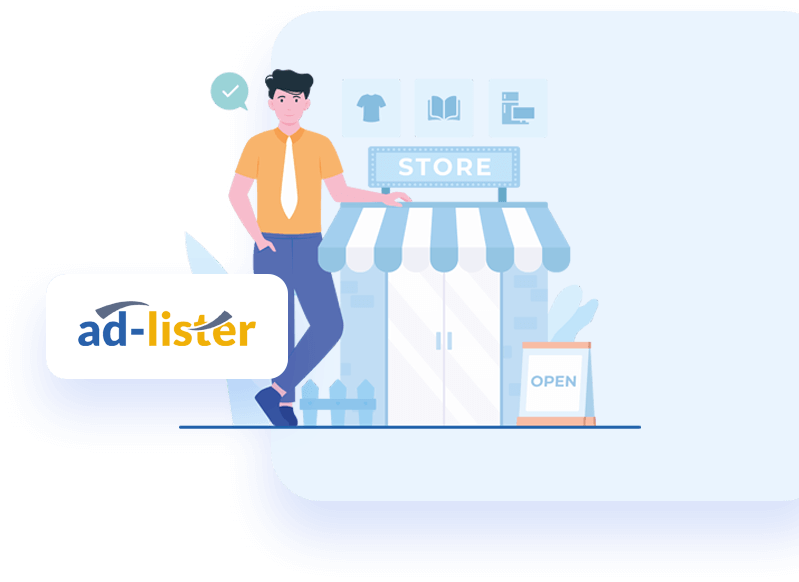 How can we help?
Ad-Lister is a multi-channel listing solution that can be used to import your existing products form all of the popular sales channels such as eBay, Amazon, Etsy, Shopify - taking the pain out of getting started.
Advantages of using Ad-Lister to sell on B&Q

Efficient Product Management
Ad-Lister allows you to manage all your product listings in one place, saving you time and reducing the complexity of handling multiple listings.

Bulk Editing
Ad-Lister's feature-rich platform enables you to edit multiple product listings at once, streamlining your operations and making updates quicker and easier.

Cross-Platform Integration
If you're selling on multiple platforms, Ad-Lister makes it simple to manage and update your listings across all of them, including B&Q.

Excellent Customer Support
Ad-Lister provides high-quality customer service, offering support and guidance to help you make the most of your product listings.
Let's Boost Your Business
with

Contact Us Today