How can adding an item location be useful?
If you have a big warehouse and lots of items, you might need a system to help you find your products easily within your warehouse. In order to set up Locations for your products, first go to Products/Locations.
Here, you can set the size of each different location/container.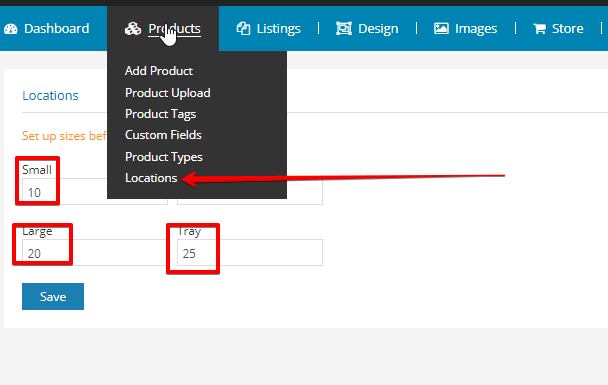 For example:
– Small can fit up to 10;
-Medium can fit up to 15;
-Large can fit up to 20;
– Tray is the largest, it can fit up to 25 items.
Alternatively, you can add smaller limits as well, based on your actual space.
Each Location is named after an index, i.e. A1 T1 C1 S1 – Store A1, Room T1, Cupboard C1, Shelf S1.  You can name your location by 2, 3 or all 4 of the above parameters. It can also be named as: Room1 Shelf1 as well. For example:

How do I add a location to a product?
Once all of the locations have been created, you can go to Products, edit your products to add their location.
You will see a "loc" link next to quantity. You can click that and filter your location. One product can occupy more space (if you have multiple items, or if they're too large). Afterwards, select the location of the product, and Save.

Now, when you go back to Products/Locations, you can click on the details of the locations to see which items can be found there.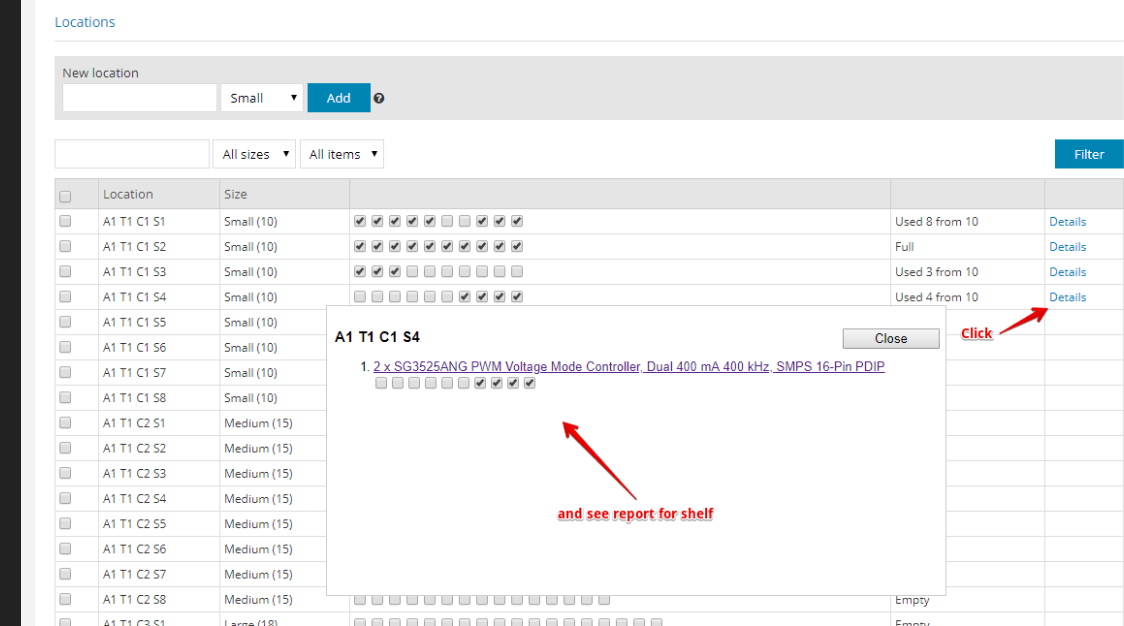 Item Locations can be extremely useful once they've been set up, as they can help you save valuable time by knowing the location of each product within your warehouse.