How to download/upload inventory using Ad-Lister
Working on your whole inventory in bulk through a spreadsheet is a lot easier than many of you thought, that of course if you know what you're doing. We will show you how to download your products through a spreadsheet and upload it back to update them or, by the case, bring new products in.
Just go to Products, tick all the products you wish to download and then go to Product Actions -> Download. Once you do that, it will take you to the next page where it asks you what would you like to download on your spreadsheet (i.e Price, QTY, Categories, Postage options, Variations, etc..).  You can either tick them all or just the ones you need only. Click Export when done.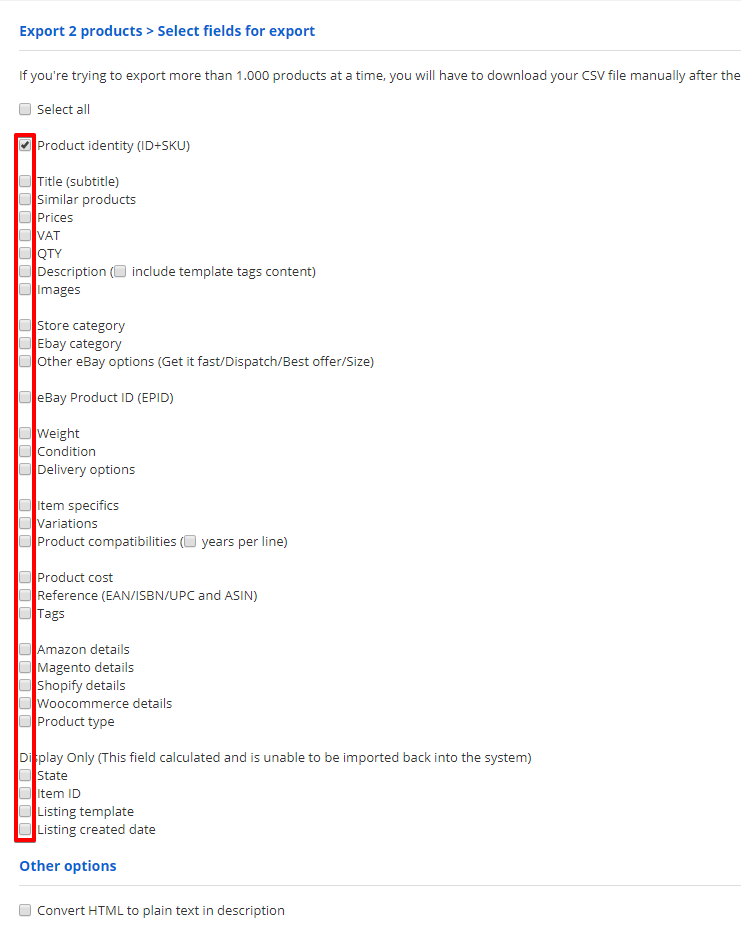 Now that you've downloaded the spreadsheet and made the necessary changes you can upload it back.
Just go to Products -> Product Upload, choose the spreadsheet file from your computer you want to upload and press Continue. Additionally, you can download our examples of spreadsheets as guides on how to correctly map your spreadsheets so that Ad-lister reads every value.


Now you just need to make the necessary adjustments to the settings and you're all set. We highly recommend keeping a backup file of the spreadsheet in case anything goes wrong and also test the spreadsheet first before making the permanent changes by pressing the Test button prior to Update/Import Inventory.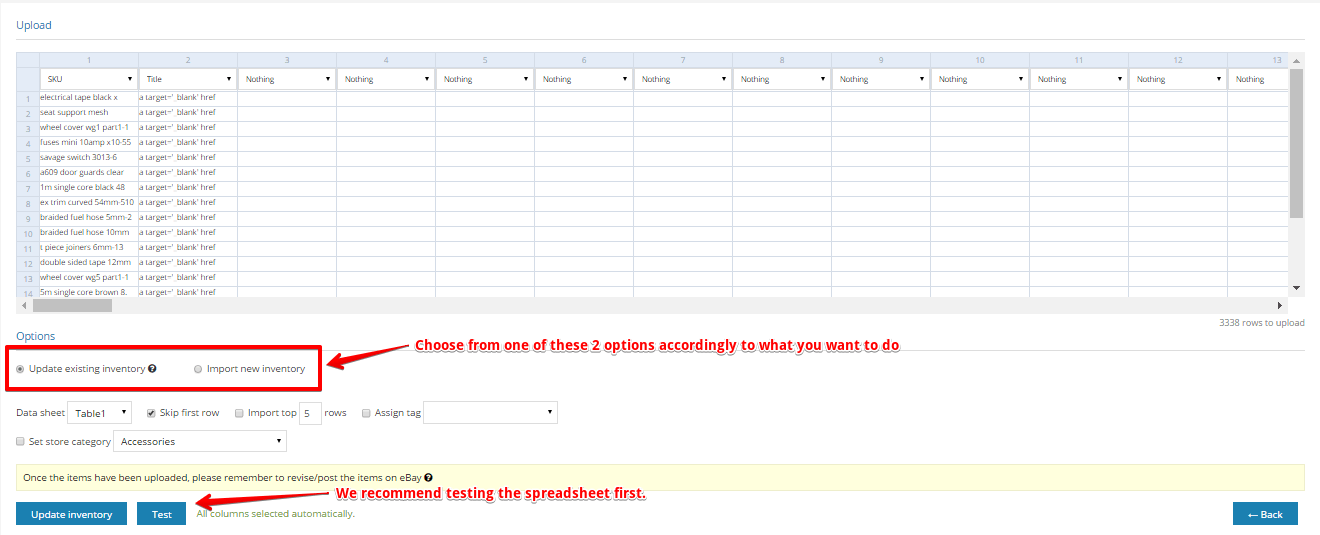 Notes:
Once you're done with uploading/updating your inventory, please be sure to check a couple of items in order to be sure that the desired changes have taken effect.
Revise them with the correct options. You can find more information about how to revise a product here.