Rest assured in your vacation now, knowing that your clients on eBay are notified about your it!
You can easily set it up at a click of a button and enjoy your vacation in the most relaxed way.
Here's how to set it up:
Go to Settings -> Holiday Settings
Input the date you will be returning back using the dd/mm/yyyy format
Input the message you'd like to display
Additionally enable the options where you'd like the message to be displayed
Make sure you tick the tickboxes of the fields you've worked on and press Save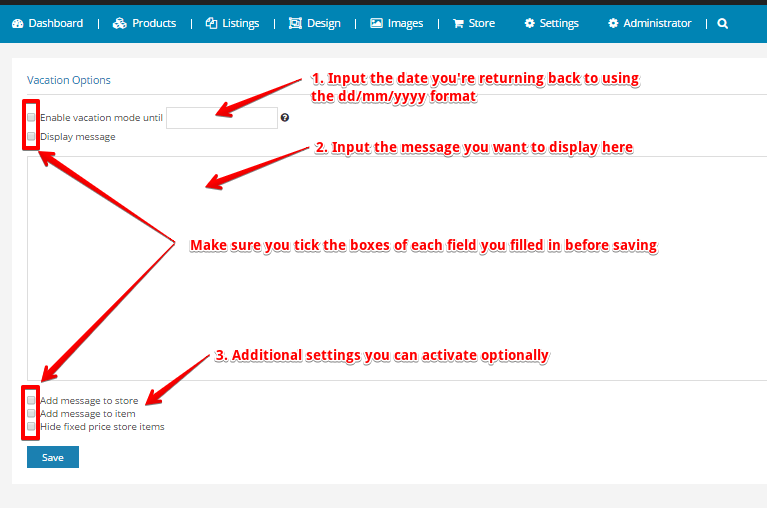 Ad-lister will automatically send the option to eBay and your listings will be display the message you've saved until you'll return.