You can simply create, edit and delete your eBay store categories with Ad Lister, for this go to:
Store / Categories
To create a new category:
Use this block on the right and add the name of your category under Name

Select a parent category: if it is a 1st level, main category, then the parent is Root. If it is a 2nd level, sub-category, then the Parent is the category to which you wish this to belong to. In this case select from the dropdown list.
Make sure the Add to eBay box it ticked.
Click Add, and watch your category appear in the list on the left.
To edit a category:
Click edit on the right of the category that you wish to edit:

Enter in the box the name of the new category and tick Update eBay category too 

Click Save to update.
To Delete a category:
Select the category you wish to delete on the left then scroll to the bottom and click Delete: 

Before deleting make sure there are no items in the category. In any case, you will receive a warning to move any items from the selected category into a different one.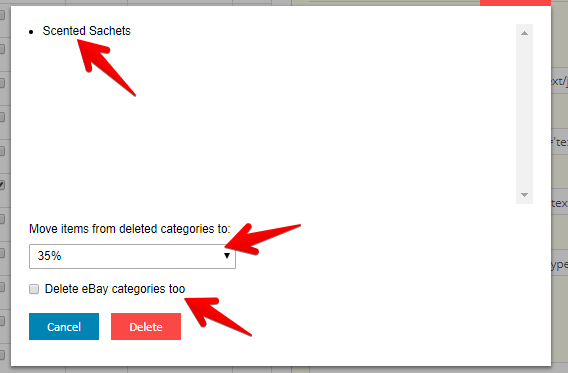 Make sure you tick Delete eBay categories too in order to completely get rid of the category that you no longer need.