You can change your image settings by going to 
Images -> Image settings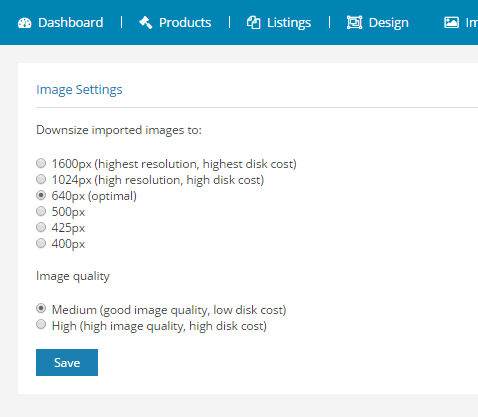 You can update two different features here:
 Set the resolution to which the images will be downsized (if you upload a bigger image, Ad Lister will automatically change it to the size you set here)
NOTE: We suggest always uploading bigger pictures as they can be downsized to the level you set. If you upload smaller pictures than the resolutions you set, they will not be sized up.
Set the quality you want to maintain your images on.
NOTE: Keep in mind: the higher the quality of the image is, the more disk space it will occupy.