Facebook Shops – a new frontier ahead
The popularity of Facebook is reaching new heights many of us if we are being honest engage with social media in some form daily.  Facebook is essential part of our lives. It was almost foreseeable that Facebook would expand their services and make it possible for their clients to sell on the platform too!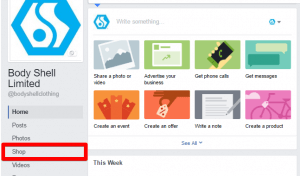 Facebook shops appeared late last year and they are available now in US, UK, Australia and New Zealand. They are now an integral part of the Facebook pages available for your business.
Once you have setup your shop, you can add all your products including the images and price you wish to advertise.  You can only add physical products.  You can't sell services or digital goods in your shop at this time.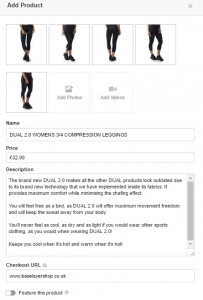 This shift by Facebook upset eBay who on hearing the news of Facebook Shops banned links to social media, while other companies such as Big Commerce and Shopify built features to directly post your items to your Facebook Shop.
Let's take a look and see if this will be the next best eCommerce platform.  Firstly, thank you to the Baselayershop.co.uk for allowing us access to their product range and allowing us to build this shop to be able to write this blog.
As we all know, Facebook is free to use, you don't have to pay for hosting your shop, nor you need to pay Facebook to sell your items. You instantly have a large pool of potential customers and you might show up on their News Feed even without trying too hard. You can either pay Facebook to help you boost your post to be more visible, or you can share your items on your timeline or into the numberless Buy and Sell groups. No need to work hard on keywords and other features to come up number one in Google or in the eBay search engine, you can get into your customers' way even easier.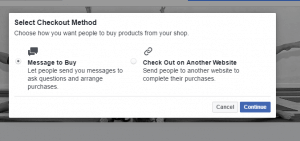 On the downside, Facebook is not linked to any payment transaction systems. Nor does it have built in order processing and delivery. Your customers currently have to contact you personally and the two of you have to agree on a payment method and shipping. There is no customer/seller protection, so if anything goes wrong you could fall foul to internet abuse. For this reason it is more probable that if you sell on Facebook, you sell to someone in close proximity, so you can meet face to face to sort out the transaction.
So is Facebook Shops really a strong contender and a requirement on your roadmap? You can't deny the impact of social media on people's lives, so you, as a business, have to be present, and offer your products in as many ways as possible. On the other hand, if you build it up properly, you can lead even the shyest customers to your website, so they can buy from you even if they don't like calling. Facebook is no longer just for keeping in touch with friends. It is a sales vehicle in setting trends, so be sure you book your seat on the train and don't be left behind.