How to use Brightpearl to make the best business decisions
We recently teamed up with Brightpearl to help you stay in control of your inventory and make fast and effective business decisions. Brightpearl's inventory management software provides visibility across all locations to help improve profitability and reduce the risk of overselling.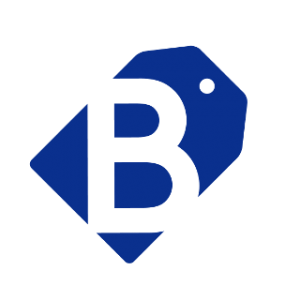 Brightpearl has now grown to 1,400 customers worldwide which have processed more than 2.5 billion pounds worth of orders using their system.
Integrating Brighpearl with Ad-Lister means avoiding stock control issues which would damage your reputation, such as: overselling or selling the wrong variation of a product. With full visibility of inventory levels at any location and at any time, Brighpearl is the inventory management software for you! 
With instant updates across all your e-commerce platforms, marketplaces, and brick-and-mortar stores, sellers using Brighpearl as their main stock control software know exactly what inventory they need in order to ensure the best experience for the customers.
Next, we will offer you some helpful insights on how to use Brightpearl for your online business. In case it fits your profile, you'll know exactly what comes next.
By automation, you manage by exception. This is the basic rule on which Brightpearl works, as it automated the whole retail process. While you focus on growing your business, Brightpearl manages the software in the cloud. It basically offers everything you need to streamline the back office, from order management to replenishment, retail accounting, inventory, warehouse management and more… Brightpearl is designed to scale as you grow.
Brightpearl gives you reports which not only show what's selling well but also detailed cost information since purchase orders and inventory management are built into the same system. This, in turn, lets you see how much profit you're making, which is far more valuable than just a revenue figure.
To sum it all up, Brightpearl lets you consolidate trading and financial information in the same system, gain control of inventory and cash, increase the quality of customer service, and gain insight into your business that helps you decide where to focus your efforts most effectively.
Brightpearl is designed for both retail and wholesale, which is pretty rare, as this type of software normally focuses on just one business model normally.
Having built-in features that help online business owners grow in both directions, businesses can develop in ways that can surprise anyone. Here is why:
Brightpearl is suitable for small to mid-sized multi-channel retailers, working perfectly for companies with an annual turnover approaching £1m up to around £6m ($2M – $10M). So in case you have 5-20 employees then your business is as complex as it should for Brightpearl to assist in simplifying many internal processes.
Amazon, eBay, BigCommerce, Shopify, Shopify Plus and Magento are all integrated with the software, this flexible integration architecture being built for high transaction volumes and enterprise-class reliability. Here is how you create an eBay listing using Brightpearl:
Since purchases, inventory and accounting are all in the same system it's easy to show actual cost information within a sales order so that your team can make the best decision regarding pricing or discounts.
Want to learn more about Brightpearl automation? Here is some relevant information –  this being one of the main strengths of this software, which leads to faster processing and your customers receiving their orders sooner. You will be taught the exact steps to take in order to automate your e-commerce platform within Brightpearl and start using it as a general business management tool. Check these videos for more details:
Next, what's impressive about this platform's integrated and automated inventory? Brightpearl automatically updates inventory levels at any location based on inventory sales, warehouse-to-warehouse transfers, returns, restocks and more. The platform helps sellers get a centralized view of inventory across all online and physical locations.
Brightpearl empowers you to introduce data-driven product structures using categories, brands, and flexible product types. You will surely gain insights into your sales data by reporting against product options and using various degrees of granularity.
Convinced? Then start implementing Brightpearl in order to benefit from its features. All Brightpearl implementations are fixed cost, driven by a Technical Solutions Proposal (TSP), which is written and signed off by the Implementation team before they provide you with a fixed cost quote for your implementation. You're making an investment in your business so you should know exactly what you're signing up for; no surprise costs, no hidden fees. Currently, no other ERP or back-office provider does this.
Brightpearl customers benefit from an average implementation time of just 90 days – three times faster than any traditional ERP implementation – with some businesses going live in even less time than that.