Ad-Lister alternative to Turbo Lister

Ad-Lister was initially developed in 2006 and it was a tool dedicated to eBay sellers who found Turbo Lister both tricky to use and fraught with endless bugs (generally being down to it being a free tool) for the eBay community.  The subtle differences were that we provided an online tool so that multiple users could work on the product data at the same time as well as giving our clients free support when they needed it.  A lot of the finer points of what Ad-Lister can do can be found here.  However, if you simply want a quick guide to the benefits then here they are:
Create stunning listing template designs to increase sales
The simple Drag & Drop Editor allows our users to create attractive designs for their listings within minutes! Ad-Lister comes with pre-built templates that you can customize according to your needs. We thought that it would be helpful to equip our users with tools that would help them to increase their sales – the design template builder is one of them!
The template builder doesn't require any knowledge of HTML coding, it's as simple as dragging and dropping content boxes to form a template.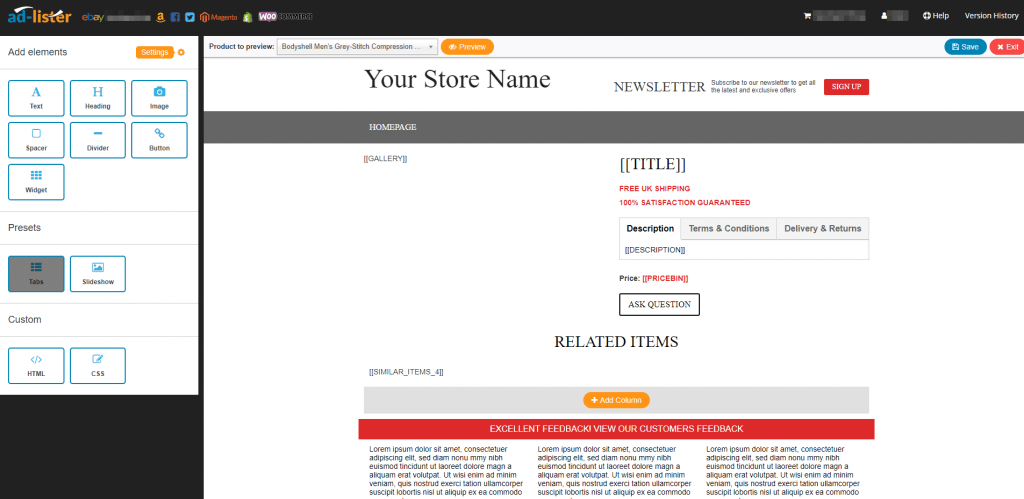 Bulk upload product data from CSV files into Ad-Lister.  Import your Turbo Lister files.
Adding your inventory into a new system can be tricky and annoying at some times – that's why we have thought of a quick way of adding new inventory via CSV file uploads. This requires you to download an example file with all the necessary headers ( so you know which ones to copy into your existing file) and modify your Inventory file accordingly. Once you have made the necessary modifications, you can upload all of your inventory in one go!

Another way of adding your existing inventory into our system – provided that the items are already listed on eBay – is by importing them into Ad-Lister. You might be thinking that it is a hard and complicated process…but it's not! The import can be started with a click of a button – the import duration is based on the number of products that you have listed on eBay.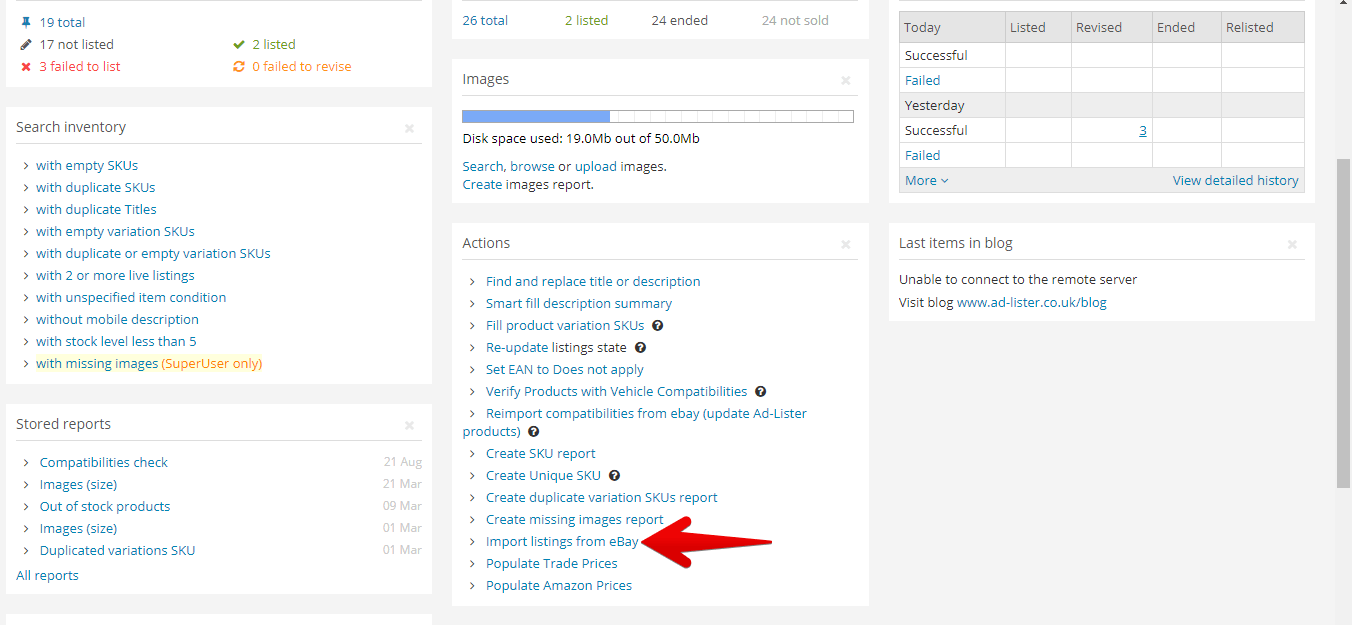 What if you want to import a few items to test your system? – When clicking on the import from eBay button you will have the option to insert a limit of how many listings you would like to import into Ad-Lister and if you would like to import specific items, there is a box where you can insert the Item Numbers of those items from eBay.
Cross-promote related products per product or a group of products – previously not available in Turbo Lister
Ad-Lister allows you to advertise your products on your own listings, thus increasing the chance of a successful sale! Advertise more with the Related Items and Latest Items widgets – you can assign which products you want to advertise on your listings by simply adding the items to the widget campaigns.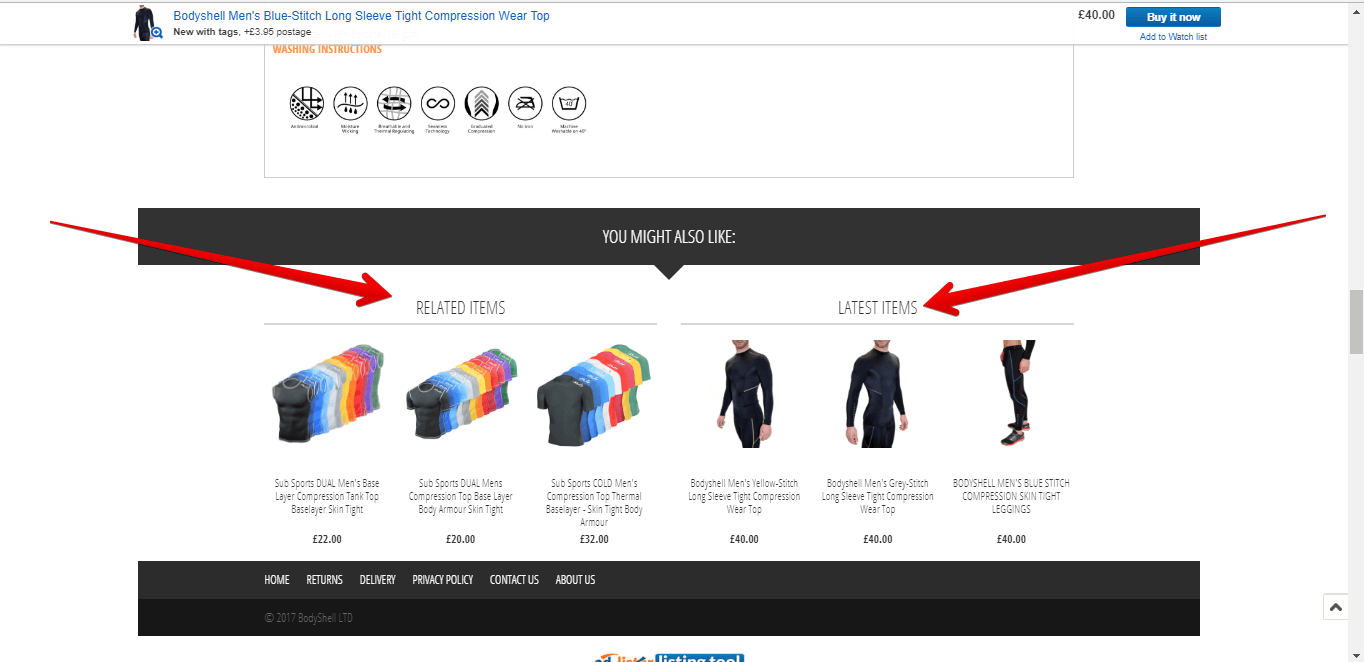 Bulk edit postage, prices, quantities,and  images with ease.
Would you like to start using a new postage service? or did your supplier just increase their prices by 5% and you would like to do the same? In both cases, you would find our bulk editing options useful – they allow you to quickly change certain options on multiple similar products with ease.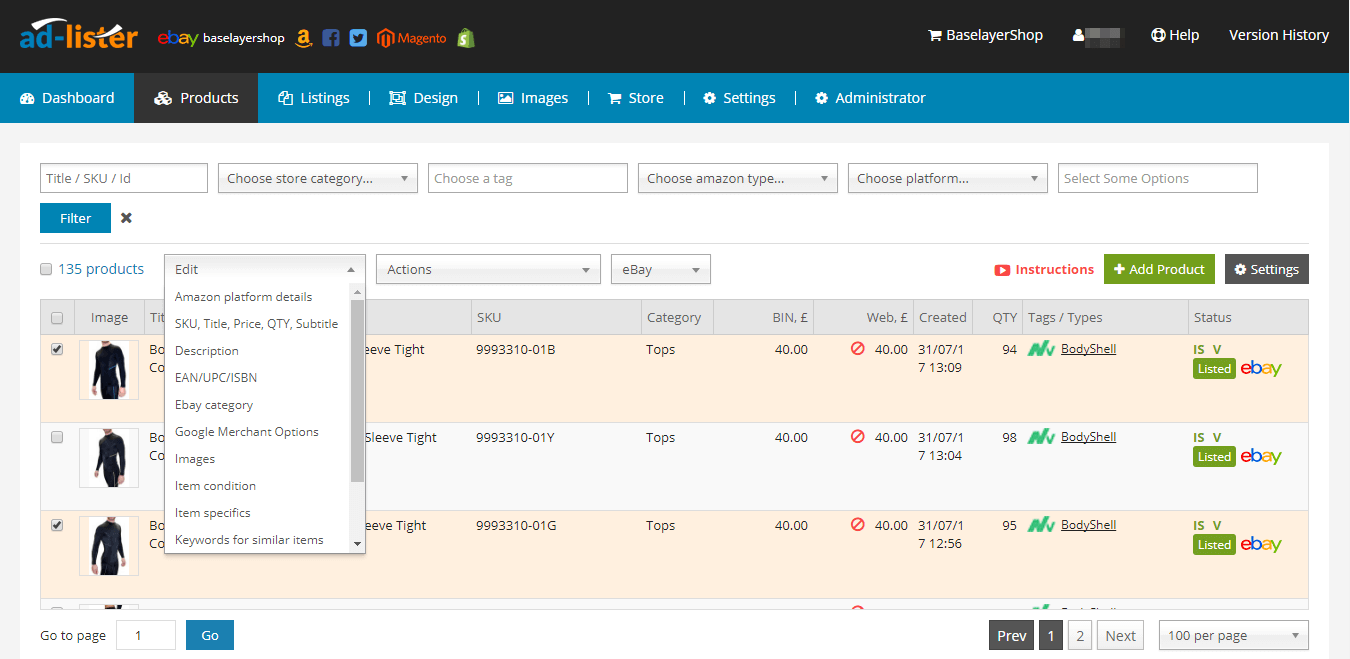 Watermark your product images to ensure nobody steals your photographs – not available in Turbo Lister
Did you spend your whole afternoon taking amazing product pictures and saw them being used by your competitors the following week?  This wouldn't have happened if you would've used our watermarking tool to protect your product images from being stolen. All you have to do is upload your watermark into the Listing Template and it will automatically apply it to the products that are using the template. To change the watermark, you only need to replace the image in the Listing Template and then revise your listings – It's that simple!

Would you like to expand your business by listing on Amazon? Or have you decided to build your own website? In both cases, you can find Ad-Lister's flexibility quite useful. Multi-platform selling has become more and more popular, and business owners are always trying to keep up with the latest trends – this is why we have made Ad-Lister the versatile listing tool that it is today: you can seamlessly list your items on multiple platforms, manage and update the listings after posting them- so why not give it a try?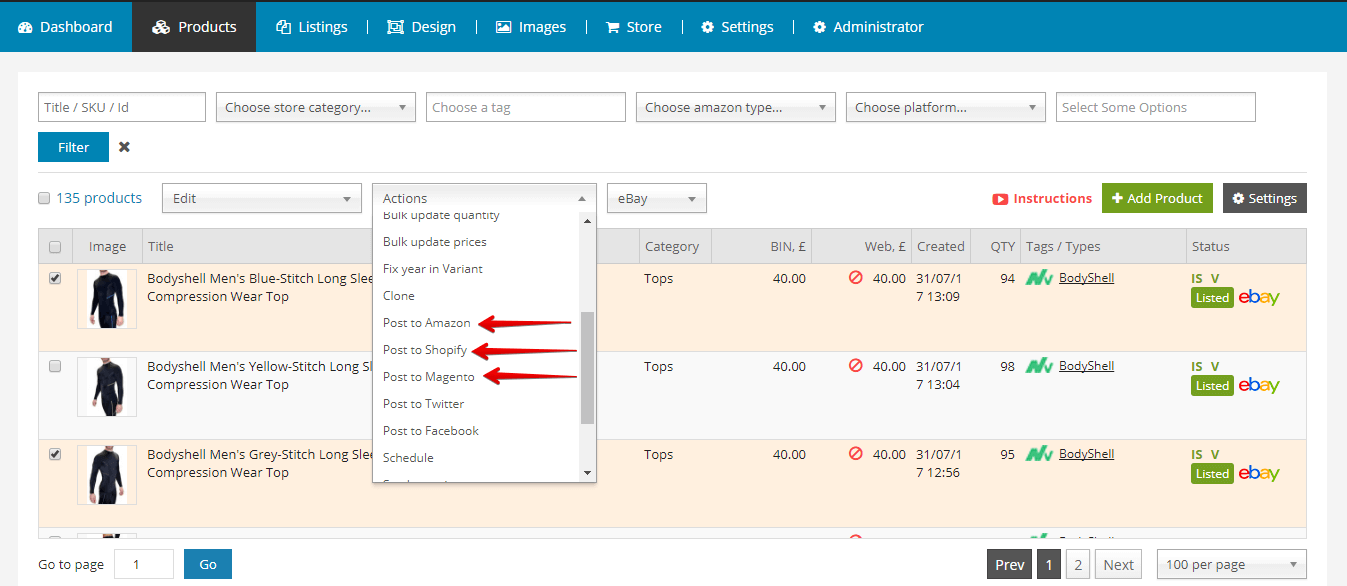 Built-in Image Management
You can directly upload and manage your product images from the Ad-Lister interface. You can also set Ad-lister to resize your images once you upload them, this is useful when you have a lot of product images of different sizes.

Making the switch to Ad-Lister from Turbo Lister is easy!
To sign up for your Free Trial, all you have to do is to click on the Start Free 14-Day Trial button on our homepage.
If you have any questions regarding our software, please feel free to give us a call at (0) 121 285 105 2 – our support staff will gladly answer any questions you might have.